elzkitten
Well, I have officially begun to study for the MCAT itself. Mochi, however, is confused.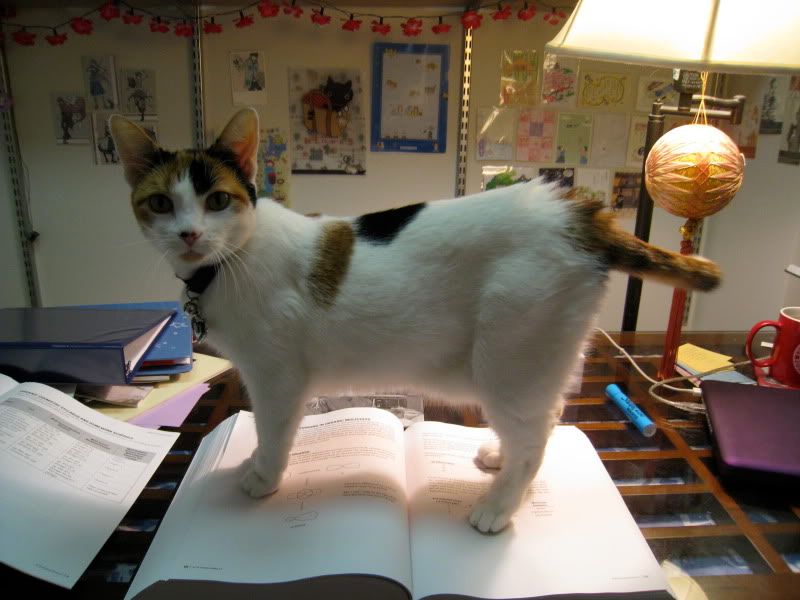 She's wondering, why there're no cats involved in an MCAT. So here she is, remedying this obvious flaw.
Later today, she was showing me where the cation was. (ba-dump)
Furthermore, being a stylish kitty, she's discovered that she likes Puma shoe boxes.
Penelope is still good, but spent most of today sleeping. :)