elzkitten
They have asked everyone to stay off the roads, including the snowplows due to the whiteout conditions. Curious, I took my trusty camera and wandered out. Here's what I found:
The view from my apartment window into the courtyard.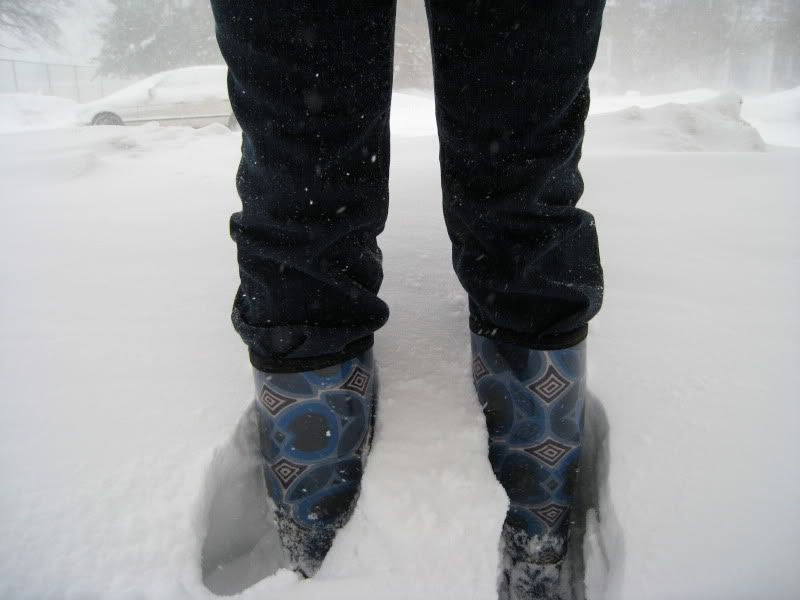 Me, in the same boots as before, but now showing you just how deep the snowbank is.
A woman crossing Wisconsin from Whole Foods. Look at the fabulous visibility!
A view of the Tenleytown metro sign, and the mailboxes, previously showcased. ;)
And for the first time ever, video! Just follow the links!
Wisconsin Ave Traffic:
Wisconsin Ave video
The wind and blowing snow in front of my apartment:
Snow video